Youth Ballet of Saskatchewan
Instructors
Kelsi Kerestesh
Instructor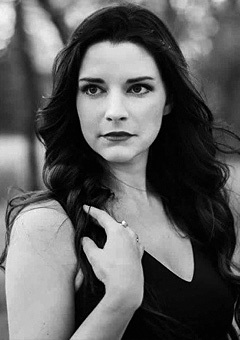 SPECIALITIES
Pre-Ballet, Pre-School Dance
WITH YOUTH BALLET SINCE
2019
Kelsi Kerestesh studied dance from the age of three at the Melville Dance association.
There she trained in ballet, pointe, lyrical, and jazz. She completed a week-long teaching seminar at the Royal Winnipeg ballet school, and an assistant teacher in Melville. After graduation teaching for two years at Kids Can Dance in Regina. She continued to include her love of dance and performing while at school at Into His Harvest Bible school, dancing and singing for church events and school programs in England and Ireland.
Kelsi also has a passion for painting and music and has enjoyed being a member of the Halcyon chamber choir in Regina.
After having two beautiful children and enjoying life as a stay-at-home mom, Kelsi is excited to begin teaching again with Youth Ballet of Saskatchewan.