Youth Ballet of Saskatchewan
Instructors
Vanessa Borges
Office Manager, Instructor, Faculty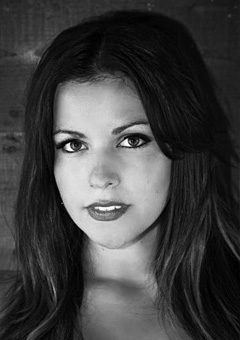 SPECIALITIES
Jazz, Hip Hop
EDUCATION
Bachelor of Arts in Political Science & Philosophy, University of Alberta
WITH YOUTH BALLET SINCE
2019
Vanessa first joined Youth Ballet of Saskatchewan as an Instructor in 2019, and recently has taken on the role of Office Manager.
Vanessa began her dance training at the age of three in Edmonton, Alberta where she studied all styles of dance. When her studio began offering hip hop classes, she immediately fell in love and the style has been her focus for over 15 years.

The bulk of Vanessa's training took place at 3rd Street Beat Studios, where she was educated in all styles of foundational hip hop. She has also had the opportunity to travel on numerous occasions to learn from some of the industry's top choreographers across Canada and the United States.
Vanessa formerly trained and performed with Edmonton-based hip hop crew "YegrBombs" alongside some of the city's most experienced dancers and instructors. She spent 4 seasons on the Edmonton Elks Cheer Team and also directed the "Esks Force Hype Team" in 2018. In 2019, Vanessa moved to Regina where she served as the Head Coach of the Rider Cheer Team and taught classes at Youth Ballet.

Vanessa is excited to be a part of Youth Ballet this season both as an Instructor and as the Office Manager.